Fellowship & Activity Groups
We have many groups that supplement our church mission and enrich our life together as a church family. Take a look to see which groups interest you. If you have ideas for other activities, let us know!
Choir
Come join the CLC Choir as we make a joyful noise to the Lord! Choir rehearsals during the school year are Wednesday evenings at 6:00 pm (except during Lent when rehearsals are held directly after our weekly Lenten services).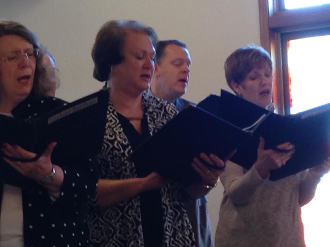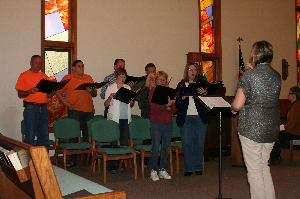 Women's Circles
Women are invited to join a monthly Bible Study and fellowship group. We currently have three of these groups, known as Circles, in our congregation:
The JOY Circle meets the second Monday of each month at 1:30pm.
The LOVE Circle meets the third Monday of each month at 1:00pm.
The HOPE Circle meets at the church on Thursdays at 4:00pm for their Bible studies. Please contact the office for their schedule, as their studies often have multi-week blocks with breaks in between.
Feel free to join any of these groups for a great time to learn more about our Lord and to have a fun time with other women from our family of faith. Please call the church office for contact information, times and locations.
Men's Groups
Bible Study Breakfast
Men are invited to join with our CLC guys for a Bible Study Breakfast on the second and fourth Wednesdays of each month at 7:45am!
They meet at the Apple-a-Day Cafe in the Kirby Medical Center.
Coffee Group
Men are also invited to enjoy coffee and fellowship with our CLC guys each Wednesday and Friday morning at Apple-a-Day Cafe in the Kirby Medical Center.
They usually begin to gather between 8:30 and 9:00 am.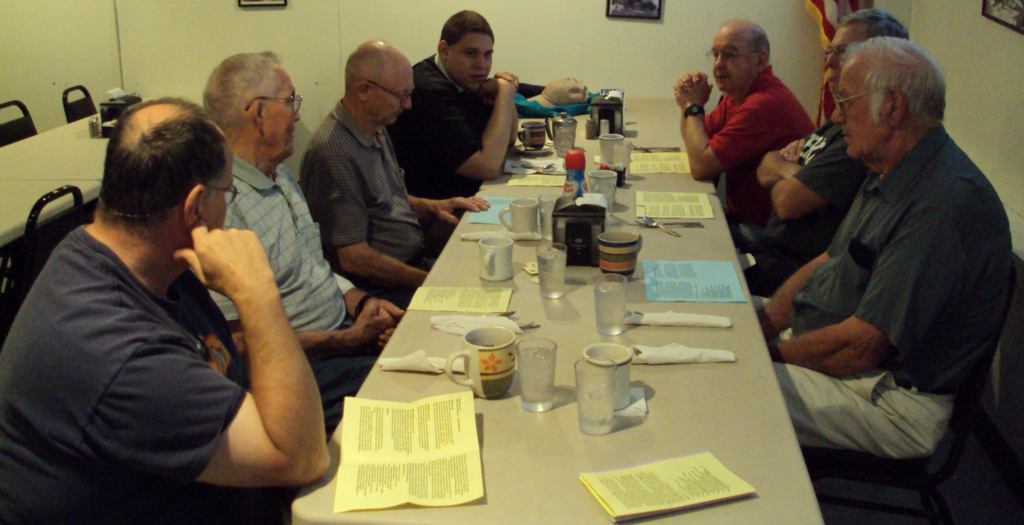 Jean Quilters
Every year since 2002, our high school senior graduates are presented with a "jeans" quilt. These are made from recycled jeans that are cut into squares and sewn together into full sized quilts. When completed, quilts are signed by church members and given to seniors during a church service honoring graduates.
This activity is open to all who are willing to cut squares, rip off pockets, sew seams, tie quilts to fleece backing, bind, and write bible verses and sayings on the squares. No particular sewing skill is required, and parents of seniors are encouraged to participate and personalize quilts for their student.
Banner Makers
This group creates banners for the sanctuary. They also make small banners for each person who is baptized at CLC, to remind them of God's work in their lives.
Altar Guild
The Altar Guild prepares the altar for each service and maintains altar cloths. The guild also prepares for services of Holy Communion.