September 2023
Are you receiving our email updates?? Here are some snippets from our weekly e-news and monthly newsletter. Contact the church office if you need to be added to our email list.
Small Hand Diaper Pantry Needs:
Items are needed for the Small Hand Diaper and Food Pantry. Food donations can be dropped off at church to be taken to the State Farm Office for the Diaper/food pantry. This is separate from our Ecumenical food pantry items. A box labeled for Small Hand is in the Narthex ready to be filled. Thank you!
applesauce
boxed meals
canned chicken or tuna
canned or fresh fruit
cereal
peanut butter
jelly
spaghetti and sauce
God's Work, Our Hands Sunday
On Sunday, September 10th we will worship at Willow Tree Missions on Monroe. Following service we will spend our day lifting up this important ministry in a day of service. As we put our talents to use in our community, we join fellow ELCA congregations in celebrating 10 years of God's Work, Our Hands Sunday.
Child care will be provided with crafts, snacks, and a trip to Nick's Park! Lunch from Subway will be provided to thank our volunteers for their time. We hope to see you there!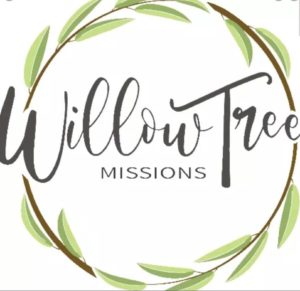 Sunday School and Youth Group Resume
On Sunday September 17th we launch our Sunday School and Youth Group programs with our first day of classes! Materials are being prepared, plans have been laid, the teacher scheduled has been made, all we need is our awesome students!
We look forward to seeing all the kids back in class. If you still need to register or confirm your child's contact information, please submit them at one of the following forms here or on paper in the Narthex. Thank you!
Sunday School Registration Form
CLC Library
Do you know that we have our own small library? It might be feeling a little lonely, because not everyone knows it's here! You are encouraged to take a look to see what might interest you. There isn't a check-out system. Take what you like and return when you can! Books are currently available in these categories – daily devotions, health, "make you smile", inspritation, family & parenting, marriage, working together in Church, about the Bible, church seasons, aging grief, children/youth, non-fiction, fiction, and travel!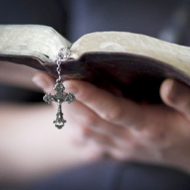 Upcoming dates you should know!
Sunday, September 10th: God's Work, Our Hands Sunday
Sunday, September 17th – Sunday School & Youth Group Resume!
Tueday, September 19th – Council Meeting
Saturday, September 23rd – Bishop Busboom Installation
Wednesdays at 9 am – Women's Coffee
Wednesdays and Fridays at 8 am – Men's Coffee
WaterStep Shoe Collection
Clean your closets! We are now collecting gently used or new shoes through November 8th. Encourage friends and family to donate too! When bringing your donations please tie or rubber band each pair.
WaterStep sells the shows to an exporter, raising funds to provide safe water solutions to people in third world communities and disaster areas. Additionally, the shoes are then repurposed and resold in marketplaces, providing affordable footwear to those in need. Learn more HERE!
FROM OUR CLC PRESIDENT
God's Work, Our Hands. Yes, it's that time of year again to commemorate this special Sunday, and what better way than by pitching in to assist Willow Tree Missions! Yet, to me, this isn't a "once and done" event. It's a call to action, a reminder that God is working through us, wherever we are, whatever we do. Let's answer that call together, not just on September 10, but in the days that come before and after. God's Work, Our Hands, Every Day.
Sharing in the worship, work, and celebration of Christ,
Diana Meyer