Wednesday
Mar 3, 2021
Are you receiving our Weekly e-news? Here are some snippets from our e-news this week. Contact the church office if you need to be added to our email list.
New Email Addresses!!!
Beginning March 1st, Christ Lutheran Church will be changing its email address. We will be switching from clcmonticello@gmail.com, to three new addresses. If you want to send a message just to Pastor Julia, please use pastor@clcmonticello.org. If you need to contact our President, Steve Mitze, please use president@clcmonticello.org. For all other emails, please use office@clcmonticello.org. The old email address will still be available for a while but we ask that you try to get yourselves used to the new addresses. Thanks!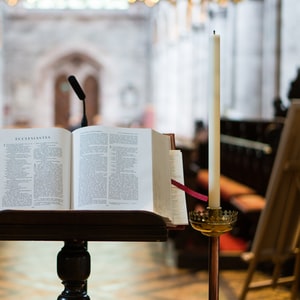 Lenten Worship
Wednesday worship services during Lent will be virtual on our facebook page or website. Each service will begin at 7pm. Sunday worship will be indoors, in the parking lot, or posted via Facebook/website.
Calling all artists!
We would like to have an art/craft show put on by the youth of the Church. Please paint, draw, mold, or create some type of Easter-
themed art or craft and drop it off at Church by Sunday, March 28th in the Sunday School chapel.
Prizes are needed!
WE NEED YOUR HELP CLC!!! Get ready to celebrate
with some friendly, yet competitive, games this year as we celebrate our 50th
Anniversary in style! We're looking for donations to make at least 6 prize
baskets. Would you please consider donating a themed basket or individual
items for the committee to assemble into baskets? We now have prizes for
March, but need more for the month of May.
50th Anniversary Celebration: JEOPARDY ZOOM!
Mark your calendars and grab your friends! CLC get ready for JEOPARDY ZOOM! On March 13, at 7 pm, we'll have our first game as part of our 50th Anniversary celebration. We'll have the standard 6 categories complete with Daily Doubles! So start studying up! A single prize basket will be awarded at the end of the game (to be shared among the team). Sign up at www.clcmonticello.org/50ann/jeopardy/