We at Christ Lutheran Church invite and welcome everyone who seeks a deeper relationship with Christ to be a part of our community of faith.
No matter who you are, where you are on your journey of faith, or what your life story is, you are welcome here.
We believe that the powerful love and grace of Jesus is for you and for all children of God. You matter and your story matters
to us.
We welcome you!
Pastor Julia Rademacher
Sunday morning worship
9 AM in person
or on Facebook Live.
Come and worship with us!
Stay up to date with our Announcements Page!
New in town and looking for a local church family?
Want to learn more about our worship service?
Curious about the Christian faith?
Coming to Christ Lutheran Church for a wedding or other special event?
If any of these apply, check out our Visitor Page.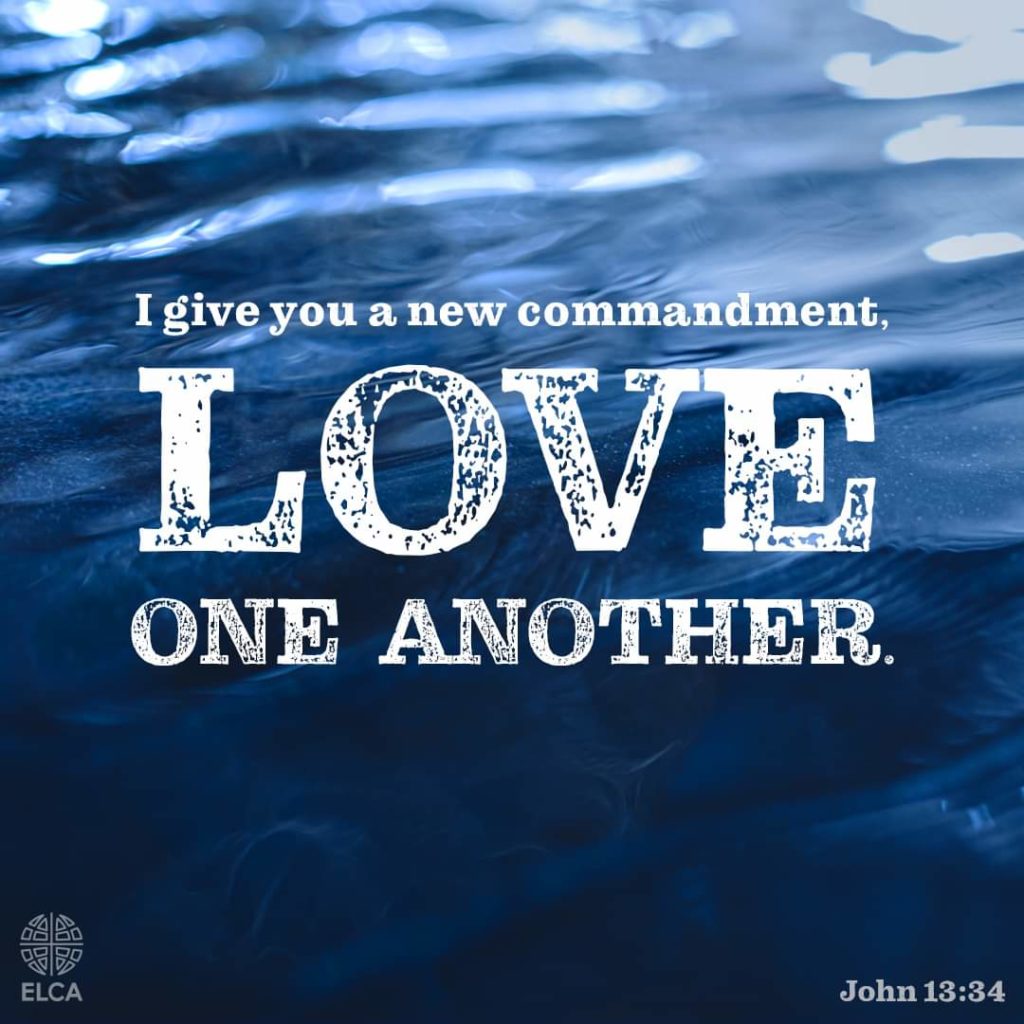 "Let love be enough today.
Let love hold us together.
Let love cross the chasm.
Let love catch the tears.
Let love unite heaven and earth, forging from despair a strong,
seamless circle untouched by time.
Let love be the beginning and the end, the space between the words and between the worlds, the rhythm of that song we know by heart.
Let love be enough today.
Let love endure." – Rev. Stacey Nalean – Carlson
Happy 2022, Christ Lutheran! This beautiful poem written by one of my dear friends sums up my feelings going into this new year. After such an eventful 2021 filled with so much uncertainty, my prayer for this new year is that we as a congregation, and as children of God, lean into the most priceless gift of all: LOVE
I know, I know, I talk about love A LOT. You may even be rolling your eyes right now reading this thinking "Here she goes again…talking about love." Yup! I am not ashamed to say that talking about and preaching about God's unconditional love for everyone is my job! Love is truly the answer.
I'm not talking about the cheesy Hallmark movie love (though that's not all bad, either), I'm talking about the love that changes us and changes the world. Sometimes this love comes in the form of doing hard things like forgiving, standing up for those who are on the margins, righting a wrong, owning our mistakes, trying new things to better our community, loving those who we or society deem 'un – loveable.'
Loving one another is what it's going to take to make 2022 and the years after a better place for us all. I am excited to see how CLC lives out our love for each other and our neighbors this coming year. We have so much love to give. Are you ready to share it together?
Happy New Year!
Pastor Julia
Facebook Feed and Online Worship