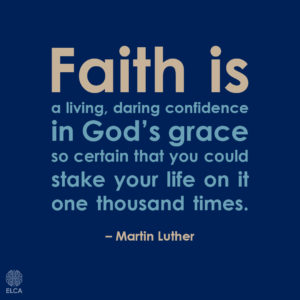 We at Christ Lutheran Church invite and welcome everyone who seeks a deeper relationship with Christ to be a part of our community of faith.
No matter who you are, where you are on your journey of faith, or what your life story is, you are welcome here.
We believe that the powerful love and grace of Jesus is for you and for all children of God. You matter and your story matters
to us.
We welcome you!
Pastor Julia Rademacher
Sunday morning worship
9 AM in person
or on Facebook Live.
Come and worship with us!
Live
Nativity!
Join us on Friday Dec 8th for our annual Live Nativity!
Check out this page for more information!
Stay up to date with our Announcements Page!
New in town and looking for a local church family?
Want to learn more about our worship service?
Curious about the Christian faith?
Coming to Christ Lutheran Church for a wedding or other special event?
If any of these apply, check out our Visitor Page.
Welcome to November, CLC!
This month always provides us an intentional opportunity in the church to give thanks for God's blessings to us—past, present, and future.
We begin this month by looking back, remembering the faithfulness of God to the world and God's church, as we give thanks for those saints who have walked before us in faith. Then we give thanks for all of the ways that God provides for us as we celebrate the day of Thanksgiving with our loved ones.
And we look ahead! Sunday, November 26th is the last Sunday of the church year—Christ the King Sunday. We anticipate the fulfillment of our greatest hope with the return of our King to reign in perfect love and justice to make all things new. We join the prayer echoed by our siblings in Christ for nearly 2000 years: "Come, Lord Jesus!"
Looking back, assessing the present, and looking ahead, we find all sorts of reasons to give thanks. God has provided for us. God has blessed us and walked with us, our families, and our congregation through the hills and valleys. God has been faithful and true to God's promises even when our immediate future may be filled with uncertainty. Because of these promises, we seek to participate in God's mission that blesses others with love, grace, and mercy.
I give thanks for each of you—the ways in which you continue to do God's work in this church, community, and world. May we be reminded of the gifts God has given us so that we can continue to be a blessing for others.
"Lord, use our voices, Lord, use our hands, Lord, use our lives, they are yours; we are an offering. All that we have, all that we are, all that we hope to be, we give to you."
Pastor Julia Rademacher
Facebook Feed and Online Worship