We at Christ Lutheran Church invite and welcome everyone who seeks a deeper relationship with Christ to be a part of our community of faith.
No matter who you are, where you are on your journey of faith, or what your life story is, you are welcome here.
We believe that the powerful love and grace of Jesus is for you and for all children of God. You matter and your story matters
to us.
We welcome you!
Pastor Julia Rademacher
Sunday morning worship
9 AM in person with RSVP
or on Facebook Live.
Wednesday evening Lent service on Facebook Live.
Come and worship with us!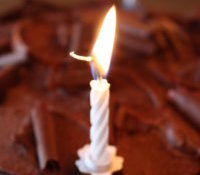 50 years of service, fellowship, outreach
In celebration of our anniversary in 2021, we are planning some fun, and socially safe, activities this year. Trivia and games, history and anniversary publications, and messages from some of the many people who helped get us to this momentous occasion are a few of the opportunities planned. A full calendar is available on our anniversary page.
Stay up to date with our Announcements Page!
New in town and looking for a local church family?
Want to learn more about our worship service?
Curious about the Christian faith?
Coming to Christ Lutheran Church for a wedding or other special event?
If any of these apply, check out our Visitor Page.

Pastor's Weekly Blessing
Even though our daily routines are still different because of the pandemic and life, though seeming more hopeful, isn't back to normal yet, it seems like our lives are still as busy as usual. Maybe your life is busier than it has ever been for whatever reason. It seems like when we get into these seasons of life, we hear many voices calling us in many different directions. This voice tells us we must do this. That voice tells us we should do this instead. It gets overwhelming.
In John chapter 10, we read "When he has brought out all his own, he goes on ahead of them, and his sheep follow him because they know his voice." They know the voice of Jesus. They know that Jesus is calling them to follow Him and to live lives rooted in the ways of Christ. How often do we listen for the voice of Jesus over the other voices that call and beckon us?
How often do we still ourselves enough to hear it? What would happen if we did this every day? I suspect it would change us. I suspect it would change us for the better. During this Lenten season of reflection and renewal, let us practice this pause and see how it might change us and the world around us.
Peace,
Pastor Julia
Facebook Feed and Online Worship