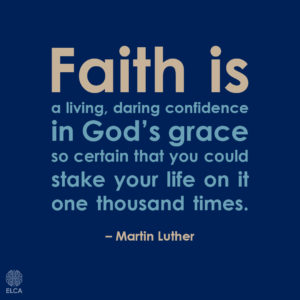 We at Christ Lutheran Church invite and welcome everyone who seeks a deeper relationship with Christ to be a part of our community of faith.
No matter who you are, where you are on your journey of faith, or what your life story is, you are welcome here.
We believe that the powerful love and grace of Jesus is for you and for all children of God. You matter and your story matters
to us.
We welcome you!
Pastor Julia Rademacher
Sunday morning worship
9 AM in person
or on Facebook Live.
Come and worship with us!
Stay up to date with our Announcements Page!
New in town and looking for a local church family?
Want to learn more about our worship service?
Curious about the Christian faith?
Coming to Christ Lutheran Church for a wedding or other special event?
If any of these apply, check out our Visitor Page.
Grace and peace to you in this new month of September!
Wow, where did the summer go to?! I feel as though I ask this every
September. Maybe you do, too? We are officially heading into the busyness of Fall with many things starting up again and new things on the horizon. Very exciting, but also it can be overwhelming. Maybe you, as I do, feel the need to take a few moments and breathe in the peace of Jesus and exhale all that is swirling around in your mind and heart?
Well, if you haven't done that, I invite you to! It is important as we prepare for another year of school. activities, travel, meetings, deadlines, and everything else, that we take the time to rest in God's presence.
Centering ourselves in God's peace prepares us for all that lies ahead, and we have many exciting things ahead of us this year at Christ Lutheran! It is important that as we prepare ourselves for being the hands and feet of Jesus in different ways, that we do so acknowledging our need for support and care for ourselves. We, as the body of Christ, are not meant to do this important and holy work alone. We are encouraged to reach out to Christ and ask for strength and to take time to feel the still calm of the Holy Spirit.
Breathe in….breathe out. Breathe in the peace of Christ….breathe out all
that is swirling. Feel your body relax. Feel your heart slow. Know you are
held and loved. Be still and know.
Recharged, let us get to our important and exciting work!
Peace,
Pastor Julia
Facebook Feed and Online Worship