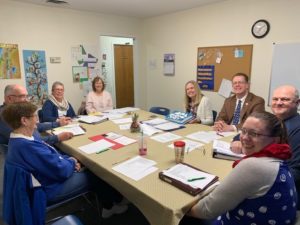 Our team!
We are blessed with some amazing people to guide us through our mission as a body of Christ. Read below to learn more about some of them.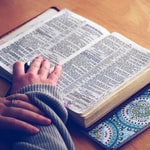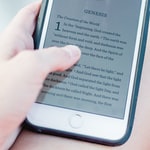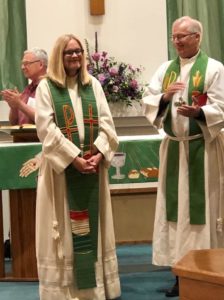 Julia Rademacher
Our Pastor
Pastor Julia Rademacher began her ministry with Christ Lutheran in October of 2017 as interim pastor and was officially called in May of 2019. She has served as an ordained pastor in the Central Southern Illinois Synod since 2003, having served two other congregations prior to her call at CLC: Saint Matthew, Urbana and St. John's, Bloomington.
A native of Fargo, ND, Pastor Julia graduated in 1999 with her B.A. at Concordia College, Moorhead, MN and then went on to Wartburg Seminary in Dubuque, IA where she received her Master in Divinity in 2003. Pastor Julia is married to Brad and they have two marvelous children, Abbey and Caleb. Their family resides in Bloomington, allowing Brad to continue in his vocation as a Product Agronomist with Corteva Agriscience.
Pastor Julia loves being a pastor and continues to be blessed serving the amazing people of Christ Lutheran. They even put up with her love of the Minnesota Vikings, corny jokes and crazy VBS shenanigans. She also feels very passionately about God's love for all people and living out her favorite bible verse: "What does the Lord require of you, but to do justice, love mercy, and walk humbly with your God." Micah 6:8
Steve Mitze
Council President
Vocationally, Steve is a Vice President and Cashier at First State Bank in Monticello. Steve and his wife Susan live in Monticello, and are enthusiastic supporters of the church community. They enjoy reading, gardening, socializing, and spending time with family, including Susan's six grandchildren.Steve Mitze currently serves Christ Lutheran Church as its President. Steve is a charter member of CLC, since its inception in 1971, and has served in numerous leadership roles over his years as a member. His current term will end in June 2022.
Jack Hehn
Office Manager – Retired April 2022
We were truly blessed to have a "Jack of all trades" here at CLC, always ready with a joke and a smile for everyone. We are excited to welcome Judy Barnhart, long time member of CLC, as our new office manager. We hope Jack enjoys having a little more time to relax in his retirement and wish Judy well as she takes on the role.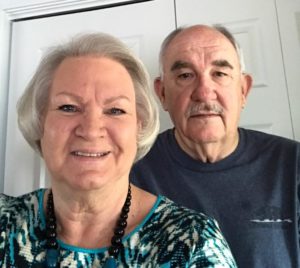 Judy Barnhart
Office Manager – Welcome May 2022
Judy and her husband Mark are beloved members of Christ Lutheran Church. Mark and Judy have built a Christ centred life through 50+ years of marriage, including when they met as camp counsellors after Judy's first year of college. They are parents through adoption to Robin and Sean and leaned into their faith together through Sean's passing in 2009. Mark and Judy live in Monticello, close to Robin's family, and visit with Sean's family who resides in Crawfordsville, IN.
Before her retirement in 2014, Judy worked as a Medical Record Supervisor then a transcriptionist. Afterwards, she worked for 3 years at Faith Lutheran Church typing bulletins and making screens for services. Now, Mark and Judy enjoy spending time with their family and enjoying the Monticello setting. They also have an active church life participating in some of the fellowship groups and lending their voices and talents to the church choir. Of her new appointment to office manager, Judy says "When Jack told me he was leaving to have some fun in the sun and enjoy retirement, I was glad to be chosen to [serve] Christ Lutheran Church".